Voodoo Park , Wow What a name what do you do?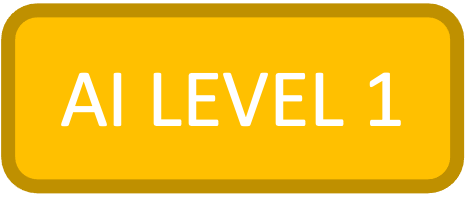 Founded by David Glennie in 2012, Voodoo Park has built a reputation for delivering and supporting large scale technology solutions to meet complex business challenges. Working with some of the largest companies in the world across sectors including finance, medical, travel, and professional services, we deliver world-class Global sprint teams who integrate into our client's businesses as well as end to end Engineering, Digital and AI projects. We excel at digital strategy; enterprise-grade platforms; complex integrations and have extensive experience of developing platforms that securely manage and deliver sensitive information including corporate, financial, and health-related data. With Head Quarters in the UK, EU and South Africa and employees in over twenty countries Voodoo Park has both global reach and local presenc
In the fast-paced world of technology, staying ahead of the curve is paramount. Founded in 2012, Voodoo Park has emerged as a trailblazer, consistently exceeding expectations in the realm of technology solutions. With a diverse clientele spanning finance, medical, travel, and professional services, the company has solidified its reputation for tackling intricate business challenges head-on.
Voodoo Park's hallmark is its Global sprint teams—dynamic units that seamlessly integrate into clients' businesses. These teams bring world-class expertise to the table, ensuring the successful execution of projects. Whether it's engineering marvels, digital transformations, or cutting-edge AI ventures, Voodoo Park has consistently raised the bar.
One of Voodoo Park's standout achievements is its mastery of digital strategy. The company excels in developing enterprise-grade platforms and handling complex integrations. Moreover, their prowess extends to creating secure platforms for managing sensitive data, including corporate, financial, and health-related information, a feat that underscores their commitment to data security and privacy.
With headquarters in the UK, EU, and South Africa, and a global workforce spread across over twenty countries, Voodoo Park combines global reach with local presence. This global-local synergy allows them to understand the unique needs of diverse markets while delivering technology solutions that transcend geographical boundaries.
In the ever-evolving tech landscape, Voodoo Park stands as a beacon of innovation and excellence, continually pushing boundaries and setting new standards for the industry.

WHAT DO WE DO AT VOODOO PARK?

Project Builds
Working across a wide range of technologies, our teams
are able to take projects from the first spark of an idea.
through to full production and roll out. We've built large
scale, complex systems for some of the biggest (and
smallest) companies in the world.
Sprint Teams
A dedicated development team fully integrated with your
existing team and processes. Voodoo Park employees
are Global and remote workers used to working in virtual
teams with their colleagues and customers, creating a
distributed, disaster-proof workforce. Or if you prefer local
presence we build teams in all territories.
Fully Managed Service
We provide all aspects of support, maintenance,
enhancement and have experience with a wide range of
systems and technologies. Support hours and SLAs are.
customised for each customer allowing us to support
mission critical platforms as well as low priority systems.
Systems Integration
We specialise in complex integrations like FIX and Origo,
and have many years' experiences working with low-level,
high-throughput systems. We take a 'one team' approach.
to working with clients, to ensures these integrations are
a success

BUILDING A FAIRER WORLD
THE VOODOO PARK TRUST
All work carried out by Voodoo Park supports our Trust. We donate 10% of our
profits every month to the Trust which supports projects focused on women's
health, education, training and business.
The Voodoo Park Trust operates in all of our territories and last year helped
over a thousand women around the world.
THE VOODOO PARK UNION
We created the first international Union for software workers, and all Voodoo
Park employees are members. The Union provides everyone with peace of
mind, knowing they will be treated fairly and equitably wherever or who ever
they are.
BUILDING A FAIRER WORLD
WORKING AT VOODOO PARK
Because of our focus on social good and employee rights we receive over a
hundred unsolicited job applications every week. We rely extensively on AI
technology to carry out a lot of our recruitment, minimising human bias and
ensuring the best people get through to the face-to-face process. It's not easy
to get a job at Voodoo, but for those who do we like to think it's a great way to
work.