Voodoo Park extends their sponsorship of Letchworth Ladies Rugby Club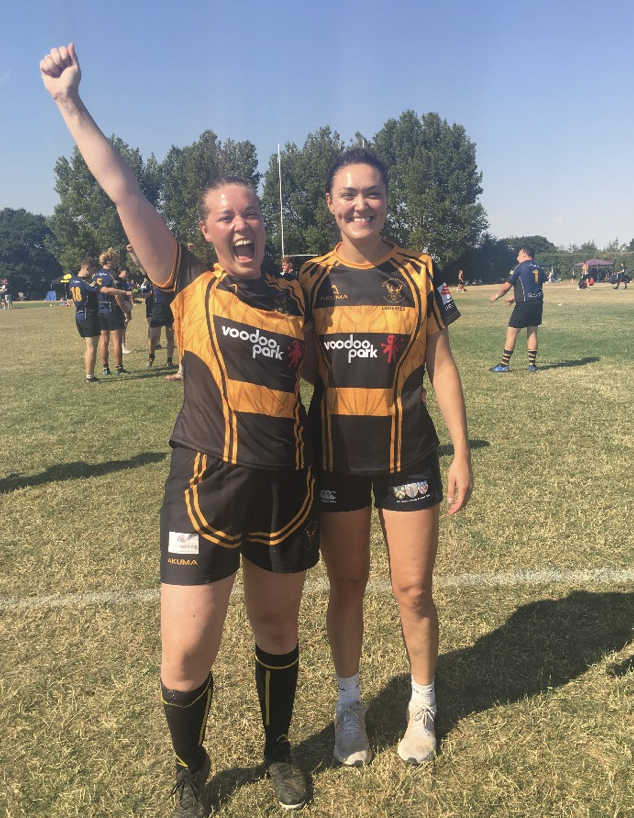 Voodoo Park are delighted to announce their continued sponsorship of The Letchworth Ladies Rugby team, the Lionesses which is a women's rugby union team based in Letchworth Garden City, Hertfordshire, UK. The team was founded during lockdown and now plays competativly in local and national leagues.
The team is made up of players of all ages and abilities, from beginners to experienced rugby players. Their first training session was in 2020 with just 6 members and the squad is now 46 strong. The club has a strong community focus and provides a supportive and inclusive environment for women to participate in rugby.
Letchworth Ladies Rugby team is actively involved in promoting women's rugby and has worked with local schools to encourage girls to take up the sport. The team also hosts several events throughout the year to raise funds for charity and support local causes.
The team has a dedicated coaching staff who work with the players to develop their skills and improve their performance on the field. The club also offers a social aspect for its members, with regular social events and activities for players and their families.
Voodoo Park are proud to be associated with the Letchworth Ladies Rugby team and supporting them locally.  They are a well-respected and successful rugby club with a strong community focus and commitment to promoting women's rugby.  
Voodoo Park's CEO, David Glennie said, "I'm delighted we're continuing our relationship with the Lionesses as part of our 'Global player, local impact' strategy. This is a great club that has achieved huge amounts in a very short time, I can't wait to see what they will achieve next"